MESSAGES
Engage your patients in their care journey.
Our automated SMS and email platform allows you to deliver relevant information to your patients to support their preparation and recovery.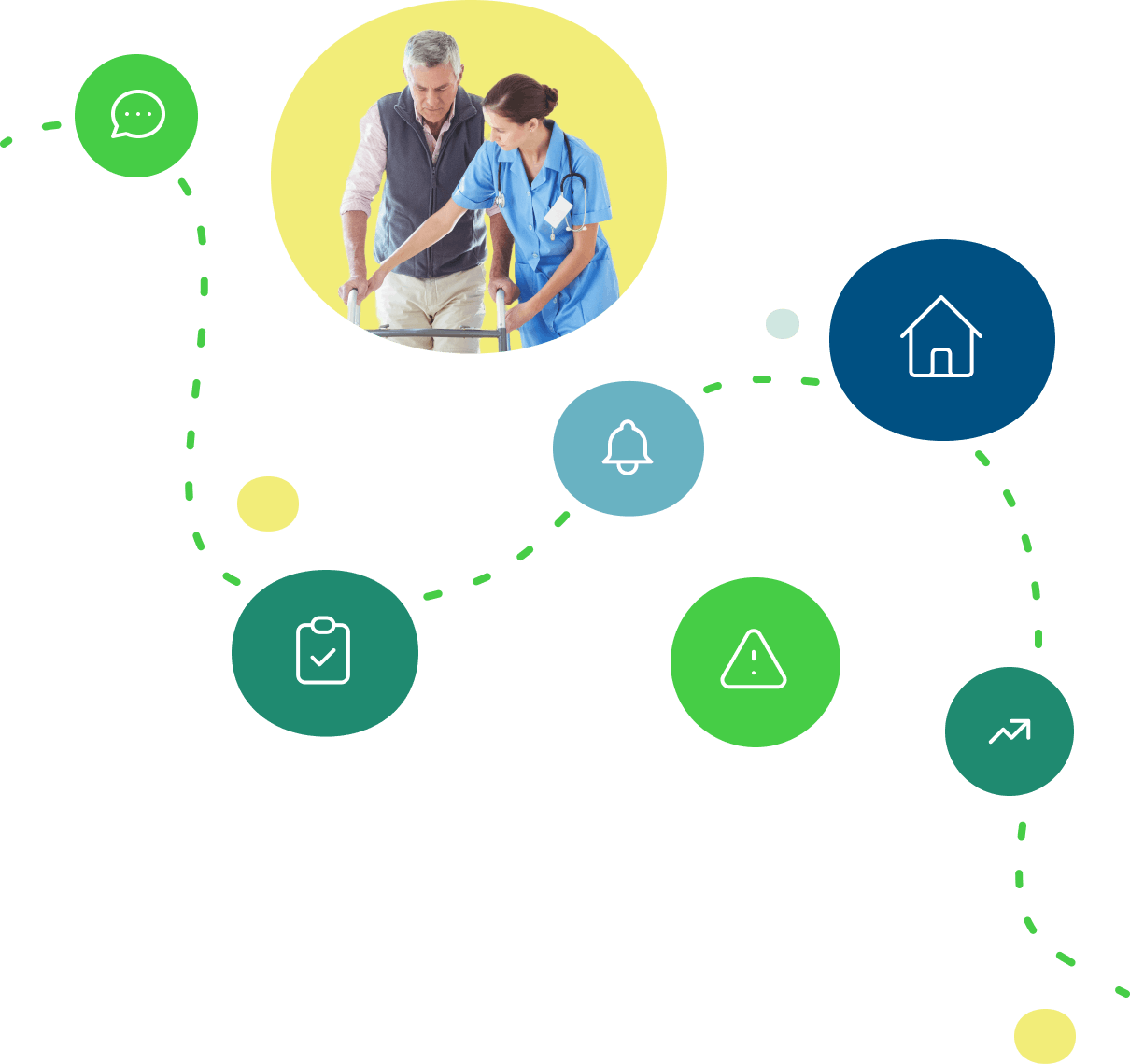 USE CASES
Better communication to improve health outcomes.
Proactive communication with patients keeps them informed about the next steps in their treatment and the actions they can take to support their recovery. This can reduce the risk of complications and rehospitalizations, improve recovery rates, and ultimately contribute to better overall patient health.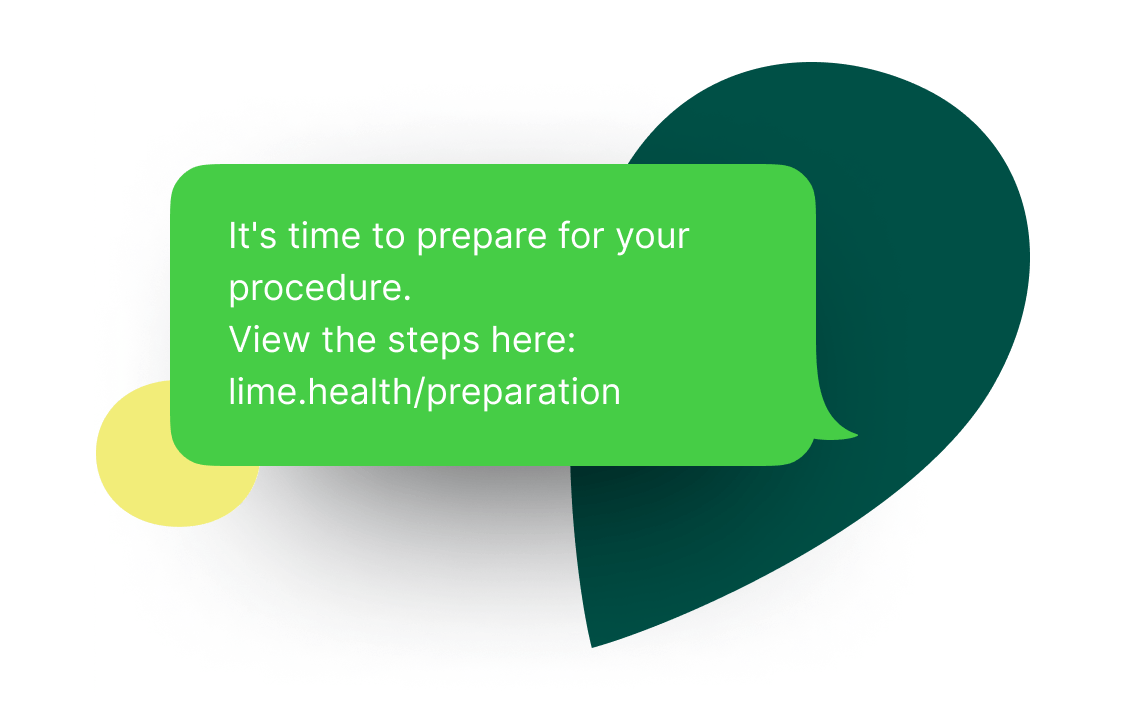 Education and preparation
Help your patients understand the procedure or exam, and communicate their responsibilities to maximize their health outcomes.

Preoperative instructions
Prepare your patients by communicating to them in advance, and at the appropriate time, the preparation instructions: medication, fasting, cleaning, etc.

Adherence to treatment
Maximize patient recovery by engaging them when they return home: medication, exercise, bandage changes, wound care, etc.

Follow-up questionnaires
Send follow-up questionnaires to validate that your patients are well prepared, or in the process of recovery, and measure satisfaction and experience of care.
INTEROPERABILITY
Automate the delivery of content to patients.
Connect your systems and electronic patient records. Create automatic triggers that deliver the right message to the right patients at the right time. Discover the possibilities of sending by care pathway, department, hospital, procedure, clinic and more.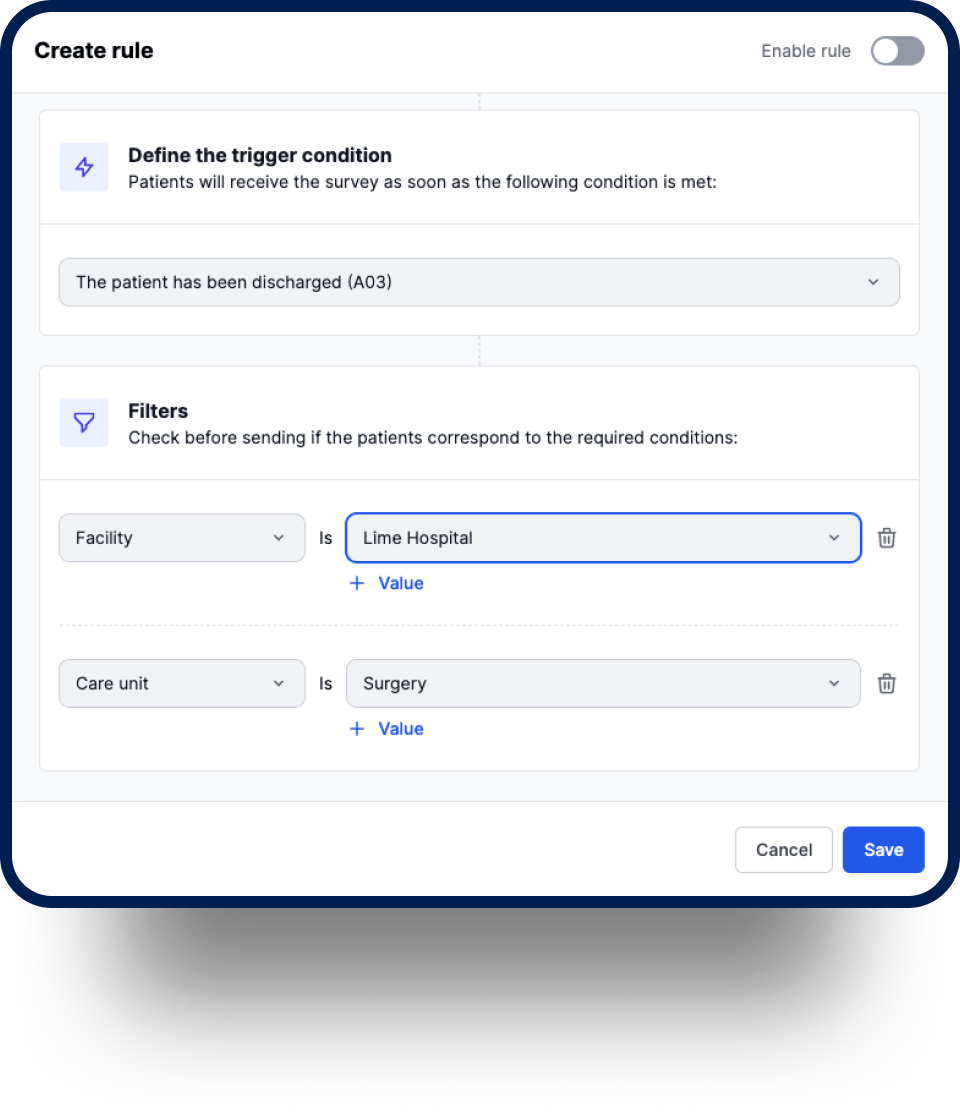 Multichannel
Reach your patients, where they are.
Optimize your message and document consultation rates by using transmission methods adapted to your patients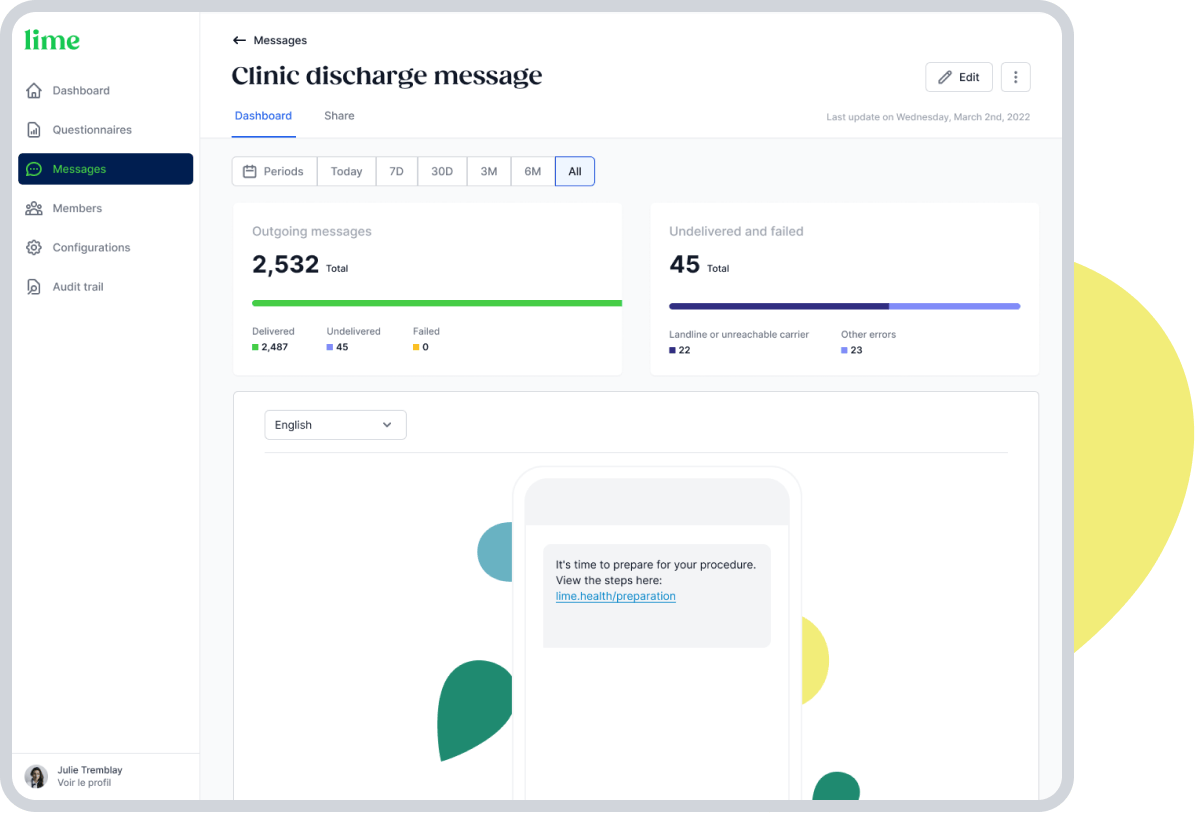 SMS and email
Automatically send text messages or emails to quickly engage your patients at every stage of their care trajectory.

Reminders
Improve patient readiness and recovery by re-engaging with them.

Links
Redirect your patients to the appropriate resources, documents or web pages for their procedure or exam.

Statistical analysis
Measure distribution and open rates to maximize your patient health outcomes.
INTEGRATED ENVIRONMENT
Join us, without changing everything end to end.
In addition to clinical and hospital information systems, our platform easily integrates with your existing tools and processes: Microsoft Azure AD Single Sign-On, Microsoft Teams, Microsoft PowerBI connector, Excel exports and more.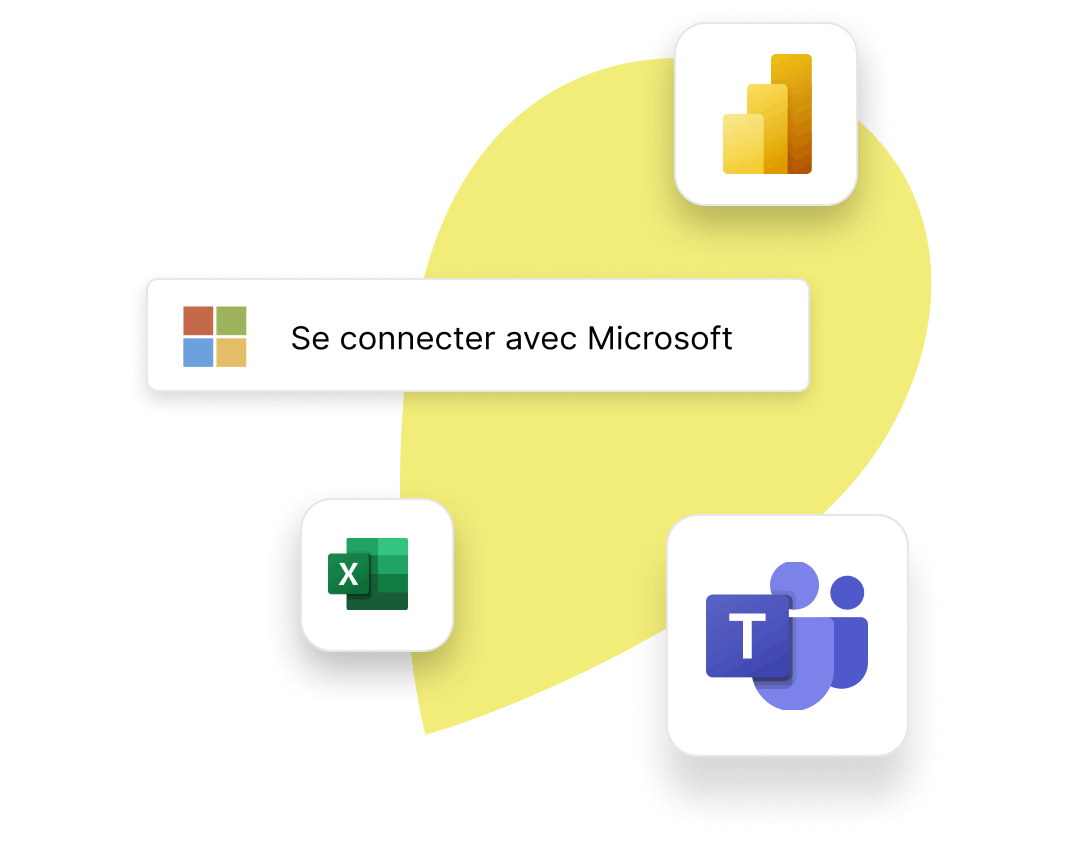 SECURITY AND PRIVACY
Security and privacy core to our operations.
Trust, security and privacy are Lime's priorities. Nothing is left to chance in order to protect your data during its entire life cycle.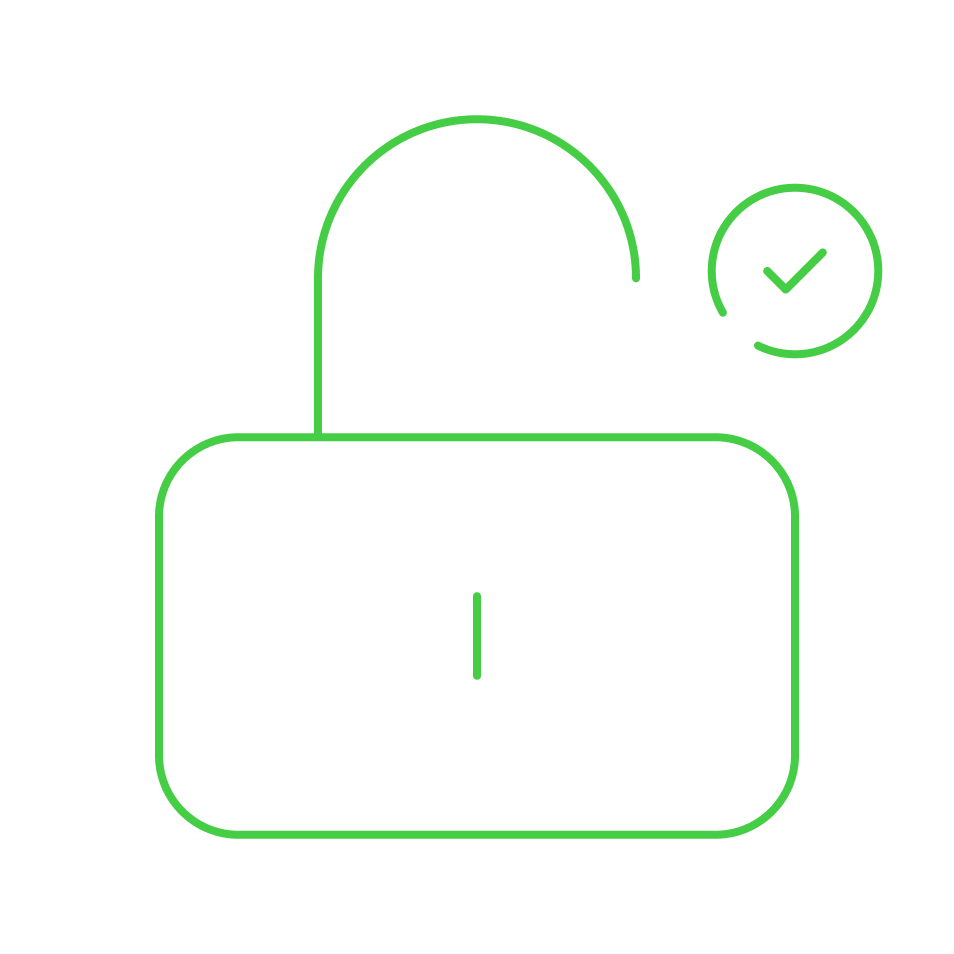 Engaging results for teams and patients
28%
Average response rate by email and SMS
35%
Average response rate per SMS
8h
Average response time per SMS
40%
More answers with Lime reminders
Make Lime your integrated patient experience management platform